Thank you for your interest in G&L Metal Finishing . As an entity of the Metal Finishing Group , our services provide The Group with more finishing options to satisfy our customer's needs. Because G&L's polishing services and the other entities plating services all happen in the same building, we can give our customers a faster turn-around time and more bang for their buck. We like our customers to know where their parts are at all times.
We can work with nearly any metal.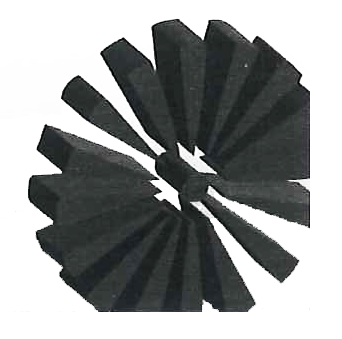 Our graining process is achieved with hands-on graining and brushing. It may be possible to accommodate customers with large quantities of parts that need stroke sanding or plainer type graining depending on the job.
Polishing prior to plating (production or not) is the process of removing scratches and gouges from the surface of the metal and then smoothing to a reflective finish before plating to enhance reflectivity and give more of a mirror type finish.
Though our goal is production polishing, we also do a certain amount of custom polishing as well. People often ask about wheels and bumpers, and we will sometimes take on the task. Everything we do is by hand. Though we work on machinery, nothing is run through a machine. We can do grain finishes on certain parts depending on width, weight, and size. Every part is different, so most projects have to be seen to determine the possibilities. Our grain-finished projects are normally on parts that are not very large and minimal in weight.
We do not provide on-site polishing. All parts must be taken apart and brought in for review. We prefer all paint, grease, and grime to be removed from parts as much as possible before they are brought in. If you can't remove the paint yourself, then the odds are that we will have trouble with it also. We recommend American Stripping Co. for stripping services; they are located at 6202 Warehouse Way, Sacramento CA,95826.